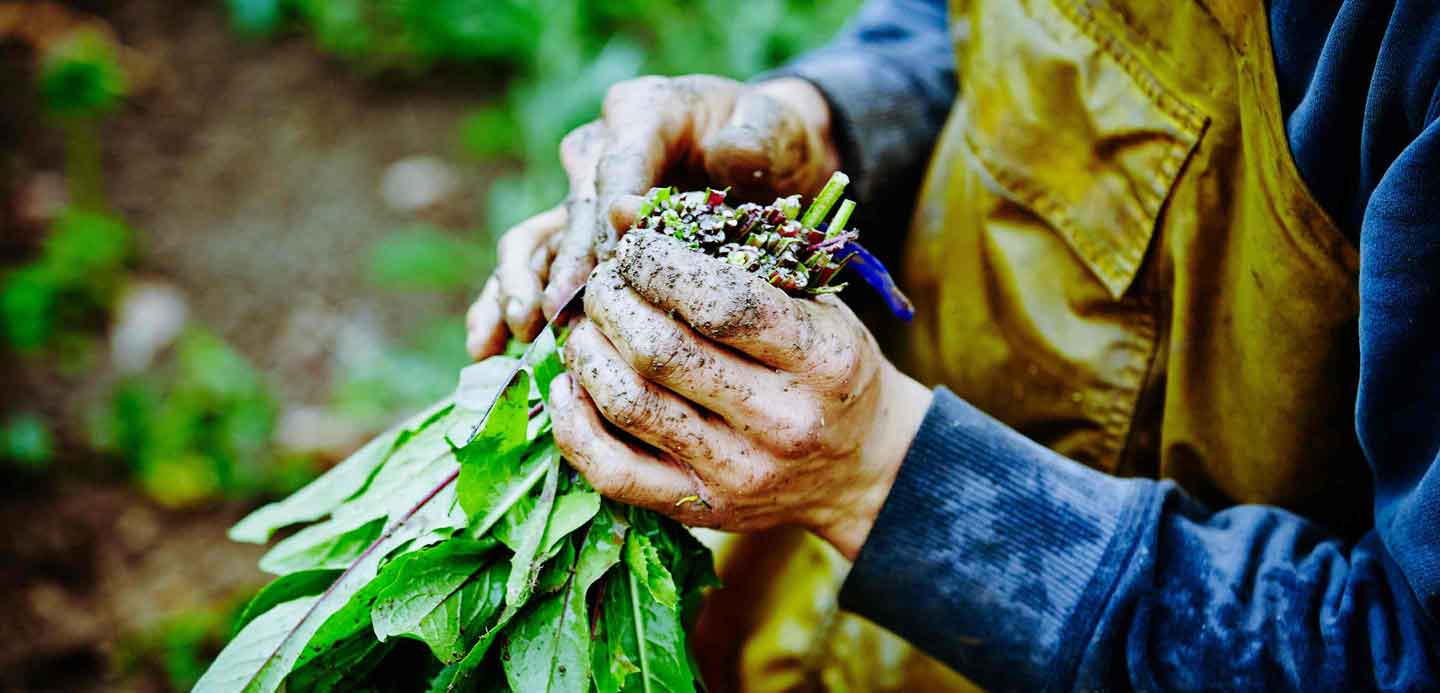 Sustainability

Environmental
Transition to Net Zero
Building a business case for biodiversity and natural capital
On a recent HSBC Talks Business podcast, experts from HSBC, Walmart and the Taskforce on Nature-related Financial Disclosures (TNFD) explore COP15 outcomes, disclosure and how corporates and financial institutions are driving action towards biodiversity preservation and natural capital.
In December 2022, the long-awaited United Nations Convention on Biodiversity in Montreal produced a landmark agreement on the need to protect the world's land and oceans from further destruction. The Global Biodiversity Framework, agreed between 188 nations, calls for the conservation of 30% of the planet by 2030 and the mobilisation of USD$200 billion a year for biodiversity-related funding.
The agreement marks the first-time global leaders have united behind a commitment to reverse biodiversity loss. The summit also sends a signal to businesses everywhere.
"A key takeaway from COP15 is that private-sector attention to nature is skyrocketing," says Marine de Bazelaire, Managing Director and Group Advisor on Natural Capital, Corporate Sustainability at HSBC. "More than 100 financial institutions were present at COP15, alongside at least 1,000 corporates, whereas fewer than 10 financial firms attended COP14 in 2018."
Whilst the UN Convention on Biodiversity has a slightly lower profile than its climate change equivalent, the gap is closing as the links between nature and climate become increasingly clear: one crisis cannot be solved without tackling the other.
"We are facing twin crises – a climate crisis and a nature loss crisis," says Gregory Bohrer, Director of Natural Capital at Walmart, the global retail giant. "It was great to see engagement from the private sector, to see companies standing up and saying, 'we're committed to making a difference here'."
Natalie Blyth, Global Head of Sustainability for Commercial Banking at HSBC - moderating the podcast - concurs. "It is really critical to put the spotlight on the fragility of our ecosystems and the dependencies businesses have on these natural systems," she comments. "We're using 60% more of the Earth's resources than it can regenerate every year. This is just not sustainable and will ultimately lead to system collapse."
Taskforce for impact
Alongside the landmark commitment to conservation, the COP15 agreement also made it clear that disclosure requirements for companies and financial institutions are on the way.
In another step forward for nature and biodiversity, the Taskforce on Nature-related Financial Disclosures (TNFD) is set to finalise its recommendations in September this year. These will help companies and financial institutions incorporate nature into their decision-making and reporting.
It's crucial for corporates and their financiers to assess how business depends on and affects nature, and specifically in relation to your sector and industry,
"Our framework is both a risk management framework and a disclosure framework, a tool to help corporates and financial institutions understand and guide them in their approach and impact to nature."
Companies must ultimately be able to identify their dependencies and impacts on nature and develop strategies to reduce them, Borgeaud says, and the TNFD will help them do so. "It's also important to remember that this approach around nature and value is bringing up new business models, new possibilities, new opportunities. It's not all linked to risk strategies."
The supply chain shift
Looking specifically at corporate strategy and disclosure, biodiversity protection has been a part of Walmart's sustainability strategy for several years. Having already set science-based climate targets and a commitment to source 20 key commodities more sustainably by 2025, in 2020 Walmart outlined a new commitment to become a "regenerative company". Bohrer defines this as embedding practices that place humanity and nature at the centre of its business practices. Walmart is committed to doing business in a way that creates shared value and positive outcomes for every level of the supply chain.
Walmart and the Walmart Foundation have set key performance indicators to protect, restore, or more sustainably manage at least 50 million acres and one million square miles of ocean by 2030. The goals are very well aligned with those of the COP15 agreement, says Bohrer.
"Challenges are presented in supply chains, some of them are very fungible. You've got commodities that are undifferentiated, hard to trace back. That presents a unique challenge, but we're working through it and we're making progress," explains Bohrer.
Consumer connections
"I think that the commodity where there's a closer connection between the consumer and the producer, that's where you have some abilities for real direct interventions and that would be commodities like fresh produce, cotton, rice, beef, wheat, those kinds of things. The customer has tangible connection to the farmer through the purchase." As an example, Bohrer cites the work that Walmart does to support rice farming in its home state of Arkansas, which accounts for around half of US production of the commodity. The company is investing in and collaborating with rice farmers, Bohrer adds, "helping them with irrigation efficiency, soil health and reducing emissions."
Bohrer emphasises the need to demonstrate that sustainability cannot be relegated to premium products, but across the whole product category.
We're making these investments in our private brands and prove that sustainability is just part of doing business and being able to deliver on our purpose of helping people save money and live better - that means making sure the more sustainable choice is the everyday choice.
Financing and facilitating change
Long-term improvements in the supply chain will require additional financing, giving financial institutions the ability to support conservation through sustainable lending practices. For instance, HSBC offers incentivised financing to Walmart suppliers that have demonstrated that they are investing in solutions for reducing greenhouse gases and social outcomes.
Blyth adds, "We need to continue to evolve the sustainability-linked supply chain financing needs of businesses, especially drilling down into deep tissue supply chain financing, putting humanity and nature at the centre. This type of thinking will also really be able to drive financial inclusion as well, which hits a host of other societal goals that we need to address collectively".
HSBC is also working on other innovations to help get financial frameworks and flows to where they need to be. "HSBC is developing nature impact frameworks, such as a blueprint for mangrove bonds in Australia that can be used to protect and restore vital natural habitats," de Bazelaire highlights. She adds: "The bank is also considering the potential of biodiversity credits – a concept flagged at COP15 – to help prevent the destruction of nature and restore land."
Other examples of HSBC's nature-related financial innovations include a biodiversity-themed exchange-traded fund that tracks companies' biodiversity performance and avoids those that are the most exposed to nature loss; a recent circularity fund for investors; and its joint venture with climate change advisory firm Pollination to create funds that invest in natural real assets.
HSBC is also working on a policy dedicated to deforestation, says de Bazelaire, who represents HSBC on the TNFD Taskforce. This comes as the bank moves to update its biodiversity policies to ensure they are fit for purpose in relation to its net-zero commitments.
Ending the podcast, Walmart's Bohrer has a simple message for business leaders who are starting to think about biodiversity: "It doesn't matter how big or small your company is, or what your exposure to nature is, you have something that you can do. Identify what that is, identify how you rely on nature, figure out what the interventions could be and start acting on it.
"It doesn't have to be huge – just start."
Sustainability for businesses
Explore how we're supporting customers in their transition to net-zero.